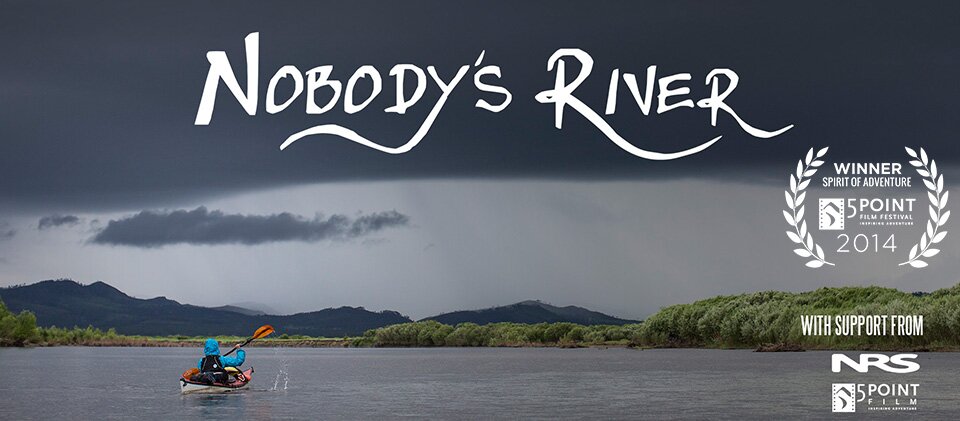 The Film
The Nobody's River team joins forces with award-winning freelance director and cinematographer Skip Armstrong to tell the story of their journey along one the few remaining free-flowing rivers of the world through Mongolia and the Russian Far East. But it's so much more than that, and perhaps the most valuable piece of their expedition and their experience last summer, is that they brought this story home to all of us. This story could not be told without the incredible support of NRS, 5 Point Film, and a wonderful, ever expanding community of donors.
Screenings
Nobody's River premiered in spring 2013 at the 5 Point Film Festival in Carbondale, CO, receiving the Spirit of Adventure Award. It screened for nearly 2 years worldwide to a wide range of wonderful audiences. At this time, it is generally not available for screenings. Thank you to all of our incredible screening hosts for sharing this story with audiences near and far. It was a gift and a pleasure to offer it to each of you.
Inspire to Connect. Inspire to Conserve.
Stories are incredibly powerful. By telling one story we can add a little inspiration to the mix–a little inspiration to continue caring for and fiercely protecting the places we love most. The volume of stories out there about what's wrong with the planet is overwhelming. But untouched wilderness, adventure, and leopard print pants–we can never, ever get enough of that! Learn More: www.americanrivers.org and www.internationalrivers.org.
"What these wonderful women have done is given us all another sweet reminder to savor every little bit of this fleeting and beautiful life, to hug those we love a little tighter and a lot more often, and that there is always a reason to celebrate."
–Emily Nuchols, National Geographic Adventure Blog
Skip Armstrong & Wazee Motion Pictures
Skip, founder of Wazee Motion Pictures, is an award-winning freelance director/cinematographer whose client list includes National Geographic, Boeing, Camp4 Collective, BF Goodrich Tires, The North Face, The Martin Agency, New Belgium Brewery, Forge Motion Pictures, NRS, Ben Moon, The Associated Press, Patagonia and more. His films have been awarded at major film festivals including Banff and Telluride.
"This is an awesome project and I'm honored to be a part of it. I'm excited for audiences to laugh and journey with these remarkable women. "
PRESENTING PARTNERS: