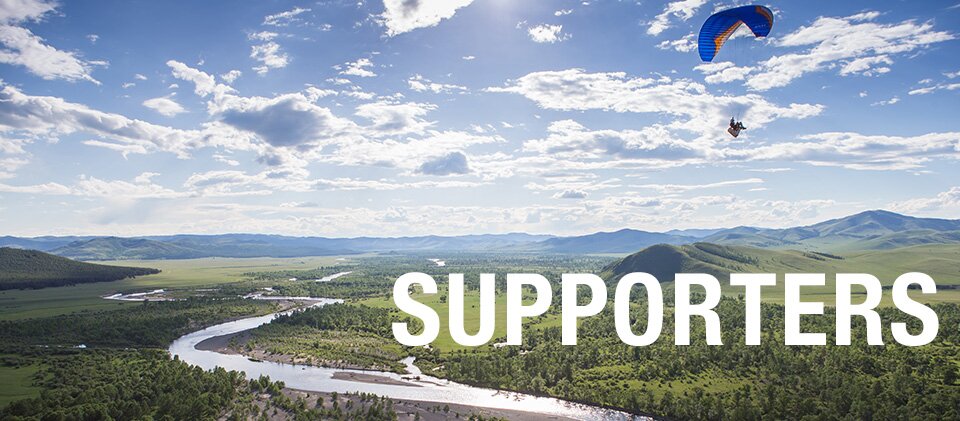 Partners + Sponsors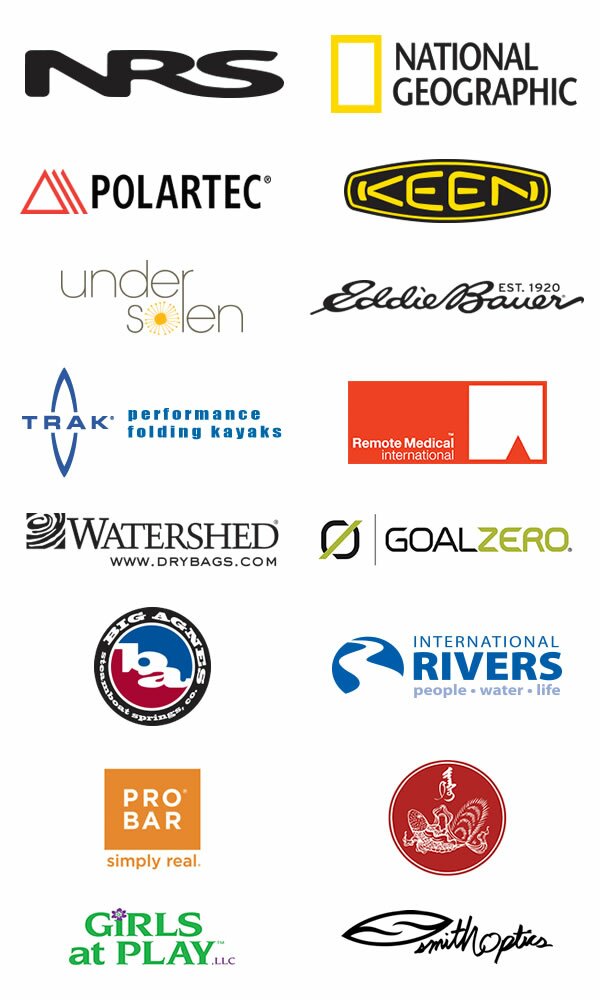 To make a donation or to sponsor the Nobody's River Project please Contact Us
or make an quick donation through PayPal anytime.
Thank you to every single one of you who has supported our journey and the Nobody's River Project! It is because of each of you that we are able to pursue this journey and tell these stories! Endless Gratitude to each of you.
Emma Farms Cattle Company
Swivel Vision Athletic Training Goggles
Holly & Roger Orman
Scott Purdy
Peggy Valenti
Darla DeRuiter & Darrel Jury
Emily Nuchols
David Purdy
Dean Zaharias & Wendy Hesse
Ellen Stewart
Jack Quinn Dennis
James Overton
John Cook
Jeanne Valenti
Fred & Jacqueline Dennis
Kurt & Tina Pakka Cape
Kurt Chilcott
MaryJane and Ken Clarkson
Upcycle Organics – Adam Russell
Tons of Gratitude to the Following Amazing Individuals & Organizations:
Adam Ferguson
Adam Piatkowski & Brita Furr
AIRE, Inc
Alan Chambless
Alex Broda
Alex Rivas
Alexa Callison-Burch
Ali Grechko
Aliye Tuzlak
Amanda Valenti
Amber Szoboszlai
Amy Marquis
Amy Schneider
Andrea Lieberman
Andrew Chamberlain
Andrew Kraus
Ann Britton
Ann Nathan
Anna and Jon Gosen
Anne Calderwood
Ari Kosel
Ariel Fideldy
Arnold & Claudia Puccinelli
Aron Borok
Artec Durham
Asheville Adventure Rentals
Aubrey bridges
Barbara Barenfeld
Barry Bender
Betty Jo Santin
Betty Kohl
Betty Orman
Bobbie Morrison
Brandon Myers
Brenda Barnhart
Brenda Kazen
Brian Hulse
Brian Kohl
Brian Pendergrass
Brian Pickren
Brianna Lehy
Bridget Kammerzelt
Cal Crawford
Callie Davies
Camera Guy Fred
Camila Thorndike
Carmen C. Johnson
Carol Lambert
Carol McGuire
Carol Yamasaki
Caroline & Brad Yamazaki Roberts
Carolyn Sidles
Casey Newton
Catherine Squire
Ceiba Adventures – Rachel & Scott
Charlie Cottingham
Charlotte Harrison
Chelsea Griffin
Chelsea Griffin
Chris & Cheryl Whitng
Chris Cox
Chris Curtis
Chris Gabrielli
Chris Holm
Chris Kearns
Chris Mistler
Chris Rourke
Chris Tota
Chris Treichel
Christine Pfranger
Claire Martinez
Clarence Thost
Claude Glover
Cliffhanger Guides
Conor Eldridge
Coralie Tate
Courtney & Ben Caras
Cris Barsanti
Crystal Dunbar
Cynthia Grimes
Cynthia Jo Fowler
Cynthia Miller
Dallan & Karen Clancy
Dan Latt
Dan, Cindy and Sierra Zacks
Dara Parker
Darin Limvere
Darrell Lorentzen
David Gadlin
David Morton
David Mull
David Svobodny
Debbie Myers
Dede Voss
Dee Allen
Denise De Carion
Diane Callison
Dock McDowell
Drew Ludwig
Dusten & Melissa Dennis
Ed Gollin
Eduardo Santiago
Edwin Phillips
Eliza Wicks-Arshack
Elizabeth Hays
Elizabeth O'Hara
Elizabeth Soderstrom and Steve Rothert
Emelyne Sablan
Emily Dimozantos
Emily Hightower
Eric Dallalio
Eric Odenthal
Erik Olhoffer
Erin Babich
Erin Browning
Erin Galey
Felipe Guarderas
Forest Flanigan
Gabrielle Lilly
Gail Lee
Grant Thompson
Greg Yarris
Guillaume D.-Knowlden
Heather Garbino
Heather Giacone
Heidi Blanchard
Ian Buckley
Idaho River Sports, Boise, ID
Ingebjorg Tollefsen
Isak Ziegner
J Rashbass
Jackie Velasquez
Jaime Sharp
Jainee Dial
Jake Marty
James Donovan
James Edward Mills
James Hobbs
James Lieberman
Janet Briggs
Janice Leiser
Jared Licht
Jeanine Armstrong
Jeff Bell
Jeff Clewell
Jen Cameron
Jen Kohl
Jennifer Eckhardt
Jennifer Rusciano
Jenny Francis
Jenny Kane
Jesse Fleiss
Jessi Bishop
Jessica Blount
Jessica Sanderson
Jill Grahek
Joan and Dan Thorndike
Joanna Levine
Joanne Bourinot
Joe Rosenblum
Joel & Christina Hunt
Joey Valenti
John Aylward
John Bailey
John Givot
Johnny Devine
Jordy Margid
Joseph Denicola
Joshua Tree Outfitters – Todd Gordon
JP Hailer
Judy Burgschmidt
Julie Kennedy
Julie Thomas and Mark Brown
Justin Clifton
Justin Venable
Kaitlyn Parsons
Kali Fornier
Kali McKeown
Kara Vadman
Karla Tibbetts Mitchell
Kasia Martin
Kate Williamson
Katy McCauley
Keele Satterthwaite
Kelley Brunson
Kelly Ferguson
Kieran Sikdar, Corin Marron, and Trudy
Kimberly Dolmatch
Kimberly Dolmatch
Kris Ferkingstad
Krista Abbaticchio
Krista Perry
Kristen Schott
Kurt Sable
Larisa and Denali Minerva
Larry and Stacy Hashimoto
Larry Diamond
Larry Guenther
Laura Anderson
Laurel Saiz
Laurie Lehmann
Lee Tomatsu
Leif Einar Stovern
Les Williams
Lex Curtis
Linda Barsanti Downing
Linda Fletcher
Linda & Christopher Lynch
Lindsay Martindale
Lisa Isbell
Liz Schmohl
Lori Brennan
Louise Excell
Lucinda, Richard, Camille, & Maia Mercer
Marcia Stelling
Maria Quinones
Marie Shaw
Marilyn Reich
Mark Gilbert
Mark Luce
Mark McCarroll
Mary Panza
Maryann Curmi
Matthew Hunt
Matt Jay
Matt Johnson
Meghan Kelly
Melanie Cameron
Melissa & Dusten Dennis
Melissa Barron
Melissa Conn
Michael Valenti
Michelle Bjerke and Glenn Schultes
Michelle Chudler
Mike Donaldson
Mike Kavanaugh
Mike Percy
Mikey Wier
Misty Seagle
Molly Downey
Morgan Ross
Nancy Burke
Nancy Eberle
Nancy Karl
Naomi Chakrin
Natalie Anderson
Nathan Ferguson
Neil Cowley
New River Climbing School – Molly Wolff
Nicole Nasser
Nolan & Laurie Everitt
Nolin Veillard
Northwest Rafting Company
Orion Weldon
Patricia Harrelson
Paul Curran
Paul Gamache
Peggy Hock McCalley
Peter Moyle
Petri Routis
Rachel Dayton
Rae Richman
Rebecca Quinones
Rebecca St Clair
Renee Aldrich
Reuben Childress
Ric Gibbs
Ric Phiegh
Rick & Leta stock
Robbert Rijkse
Robert Bart
Robert Lippert
Robert Righter
Roddy McCalley
Rosemarie Roach
Roxanne Cull
Ruebi Jimenez
Ruud Reichert
Sally Farrington
Sandra Young
Sandy Bishop
Sandy Cameron
Sarah & Stann Emmons
Sarah Kuck
Sarah Menzies
Saylor Flett
Scott Fahrney & Laura Wagner
Scott Perry
Serena Dennis
Sergei Boutenko
Shana Semmens
Sharon Grace
Sheena & Casey Coles
Sheila Laschober
Skip Armstrong
Spencer Leek
Stash Wislocki
Stephan Bennett
Stephanie Dashiell
Steve Sigler & Darlene Baumgarten
Steve Watson
Steve Watson
Steven A Johnson
Steven Morgen and Diane Dorf
Susan Carlson
Susan Frazin
Susan Gulick
Susan Still
Tara Abbaticchio
Tasya Herskovits
Teela Labrum
Tim Ruppert
Tracy Tischler
Travis Ruthenburg
Tricia Roth
Tricia Slavik
Trout Unlimited – John Zablocki
Ty Childress
Val Brenneis
Vonna Breeze-Martin
Wendy Archer
Wendy Archer
Whippets
Will Lytle
William Corey
William English
William Hutton
Xiaoping Li
Yuki Tsuji-Hoening
Zach "Doc" Tyler
Zeb Hogan
If I have seen further it is by standing on the shoulders of Giants.
-Isaac Newton